About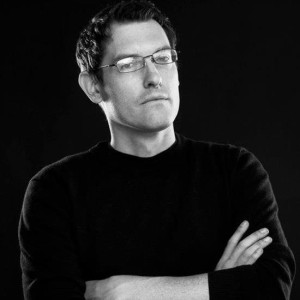 About Peter Young
At various times, Peter Young has been a fugitive, activist, author, prisoner, felon, spokesperson, entrepreneur, saboteur, publisher, speaker, and criminal of conscience.
By various federal agencies and trade groups, he has been called a terrorist, eco-terrorist, domestic terrorist, "special interest" terrorist, burglar, accessory after the fact, danger to the community, flight risk, escape risk, and unindicted co-conspirator.
Testimonials
"Peter Young explicitly told members of the audience to commit crimes" Michael Whelan, Executive Director, Fur Commission USA
"A frequent flying hipster" Forbes
"Entitled." Travel Pulse
"His decidedly non-terroristic appearance causes…. consternation and confusion" Techdirt
"Be aware of any suspicious activity around (your) farms in the coming days, as activists tend to be energized after his appearance." Fur Commission security alert to fur farms before a University of Wisconsin lecture
"An arrogant vigilante" USA Today
"I was unprepared to witness first hand the unapologetic arrogance exhibited by Young." Mindy Patterson, Founder, Cavalry Group
"It seemed like he was suggesting that the audience free the animals from the basement… Hearing that was pretty shocking." Oberlin College student, after lecture
"He believes all of his illegal activities are justified as long as he hides behind the word 'compassion.'" Beloit, WI farmer
Covers barnyard arson the way Peter Parker covers Spider-Man.  Toronto Star
"(Peter Young) did tremendous damage to many people in the fur business, and shows no remorse." Dennis and Jill Preissner, third generation mink farmers
"A motivational speaker for the Animal Liberation Front." – Teresa Platt, Fur Commission USA
"(A) self-appointed spokesman for the Animal Liberation Front." FBI agent Mark Kitsmiller
"Young… travel(s) the country urging activists to commit crimes in the name of animal rights… (His) appearances are often followed by eco-terrorist activity." Washington University police memo
"The suspect refused to provide even basic personal information". San Jose Police Department Officer Cooley
"Unrepentant". The Associated Press
"There is little doubt that Young will return to his old ways. Do not believe for a moment that he has been rehabilitated." Target of Opportunity
"He toes the line on advocating people going out and committing crimes" Cedar Rapids, Iowa FBI agent
"Encouraged college students to break laws in order to achieve the change they want and provided guidance on how to do so." CBS Cleveland
"Told UC Berkeley students… to stop protesting and start freeing animals from Bay Area research labs." Inside Bay Area
"He incited people to break the law, and if caught he'd do it again." Federal judge Stephen Crocker
"Notorious ALF activist gone vegan evangelist." San Francisco Magazine
"I'm not a vegan and I actually very much disagree with his cause, but… I thought that was pretty brilliant." Ryan Holiday, media strategist
"I'm happy to hear my advice got someone sent to federal prison." Bill Nye, on advice imparted in a 1990 conversation.
"Is convinced the FBI is following him everywhere" Oakland Tribune
"Had to keep his whole life a secret when he was a fugitive sought by the FBI." Wall Street Journal
"You will not be allowed back here. Don't even try." Canadian border patrol
"He won't be allowed to return to the state — ever." Dawn Elshere, South Dakota state's attorney